The naturally magic East Gippsland will once again host X-Marathon 2021.
Featuring Australia's biggest inland lake system, exciting mountain bike trails, significant cultural history and thrilling white water rivers at their full capacity, this stunning part of the country will inspire you and challenge you to the max.
The HQ will be at Paynesville, located only a 3.5 hour drive from Melbourne, or 5.5 hour drive from Canberra, with plenty of accommodation options and entertainment for the whole family - so make a family weekend out of it!
The 8th edition of X-Marathon will offer participants something a little different to previous editions, with a race prologue held during Friday. The prologue results will determine your starting position for the race day on Saturday.
Two courses options await those who are up for a challenge this September.
Full Course will cover a 200 km (approx.) distance and consist of mountain biking, trekking, flat water and downriver paddling sections. Full Course teams will need to supply their own packrafts for the challenging white-water section. The cut off time for the Full Course is 36 hours, while lead time is expected to be around 24 hours.
Half Course teams will cover 150 km (approx.) distance, consisting of slightly less challenging, but still extremely demanding, sections of mountain biking, trekking, lake and river paddling. The cut off time for the Half Course is 36 hours, while lead time is expected to be around 20 hours for the winning team.
The major differences between the courses are a challenging packrafting section, which is only open for the Full course and the overall length and navigational difficulty of the course.
If you're a less experienced team, we strongly recommend that you complete the Half Course. Despite being called 'Half', it is really ¾ of the Full course.
X-Marathon is one of Australia's toughest expedition races, hosting Victorian, interstate, and potentially international teams.
Teams of four will travel non-stop through the challenging terrain day and night, navigating their way between checkpoints using only a map and a compass. Teams will change over from one discipline to another in transition areas, where their gear boxes will be delivered by the race organisers and volunteers.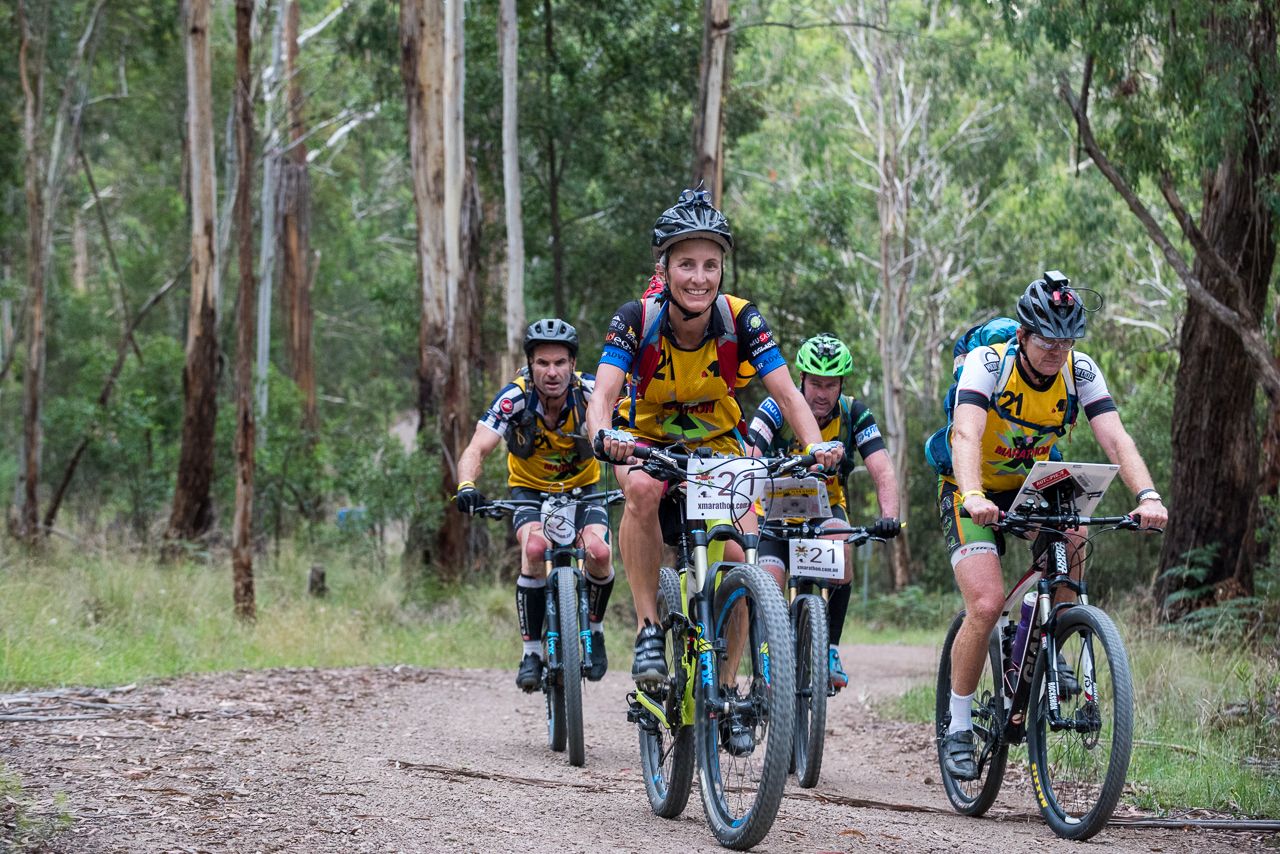 Solid strategy and planning will be required to overcome all facets of the race. Only teams where all four members complete the entire course will be considered finishers of the Race.
If this sounds like a challenge you're up for, don't wait to book, as places are limited to just 25 spots in each category.
Entry details are here>>