With 3 months to go until the event day, we are super-pumped to start introducing X-Marathon's 2019 disciplines.
Replacing the ocean swim section initially announced, the SwimRun leg will consist of inlet crossing sections, along with some trekking in-between.
The major difference to classic SwimRun events will be a navigation component which has been included in the X-Marathon's version of the sport.
Teams will be exploring some sections of Mallacoota inlet and beyond, swimming and trekking through the coastal areas and bush.
Initially we did want to include an ocean swim, however after consulting with experienced locals and authorities, observation of the ocean in the area and weighing up all of the risks and danger, we came to the conclusion that the risks were too high. The deceptive, beautiful-looking ocean waters can be quite treacherous in that area. Therefore, we decided to stick to inlet swimming instead, which will be heaps of fun, but far less dangerous.
"When we initially went exploring, we had some really bold ideas floating around. Although, after doing some real recon last November, some of our bold ideas became more unfeasible, and some of them had to go. The beautiful ocean swim was, unfortunately, one of them. After we repeated sightings of a massive black shark in the vicinity of the swimming point, we had to say no. Locals also warned of sharks and some strong currents in the area. So we now say yes to the SwimRun leg ☺"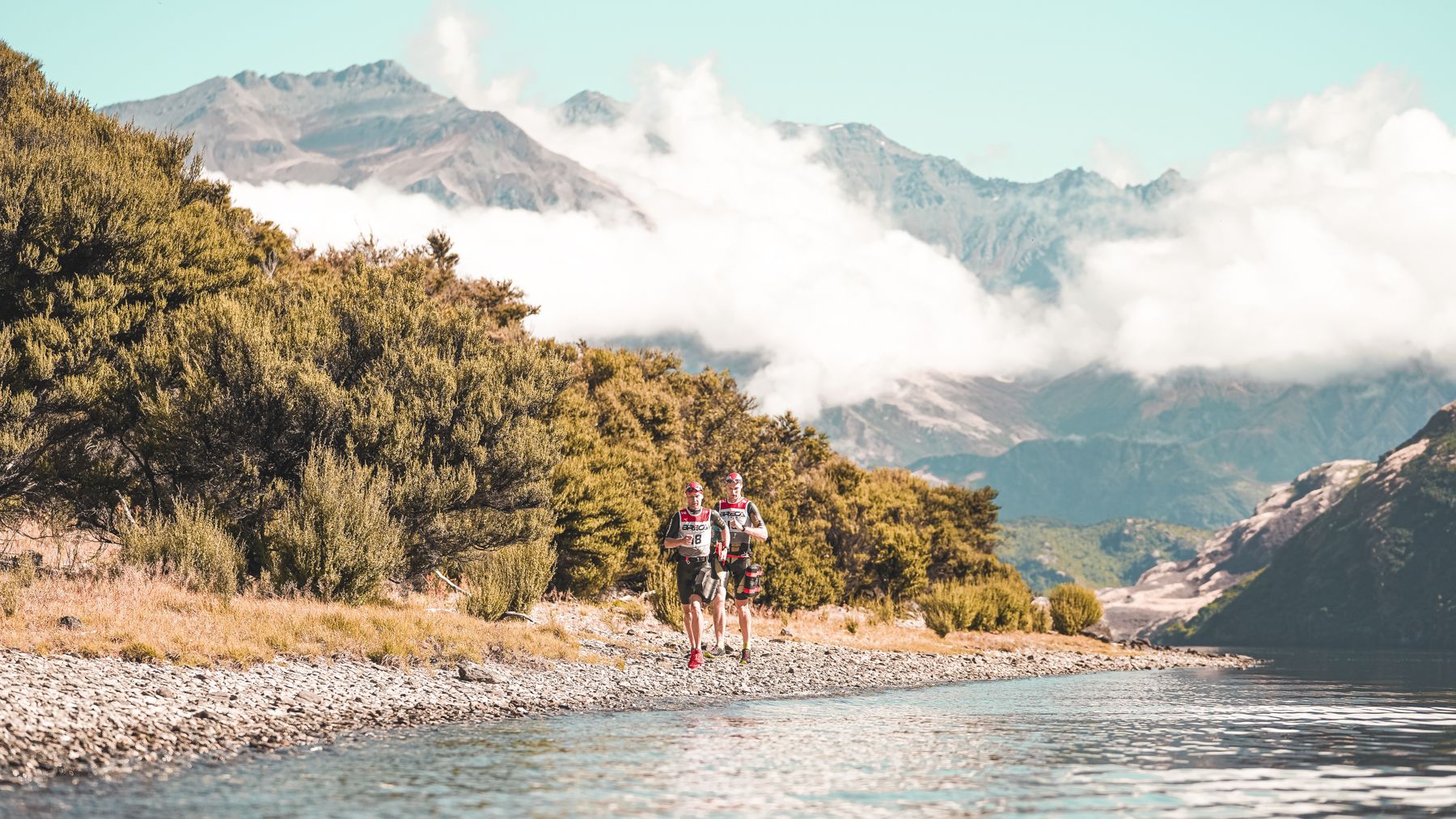 "SwimRun is a unique and challenging adventure sport where teams of two compete by alternating between running and swimming, on a challenging course covering trails, beaches, ocean, cliffs, rocks, and paths."
Teams must complete the entire course together and help each other through tough terrain to beat the course.
SwimRun started as an extreme endurance sport and has experienced rapid growth in popularity in the Nordic countries in the last 10 years.
It has grown to become an established sport, with a respected reputation. The sport accommodates for a new generation of heroes wanting to push themselves and become extraordinary."
In the case of X-Marathon, teams will consist of 4 people and team members will be required to stay together, within a maximum of 10 meters from each other. There will be LSV crafts providing safety.
The compulsory gear list will be based on standard SwimRun requirements, with the addition of trackers and first aid kits for each team. In other words, you will be traveling light and fast, leaving the majority of your all-time mandatory gear at the next transition area.
SwimRun experience gained before the event will, of course, be beneficial, the longest swimming stretches will not exceed 500 meters (but there could be a few of them) and the running stretches being up to 9km. So think about your outfits so that you are comfortable for both.
The total entire distance is about 30 km, with the swimming distance around 2.5-3km. However, some parts of this swimming will be walking in the shallow inlet.
The weather in November is expected to be mild and in the range of 12-20 degrees. Long sleeve wetsuits potentially will be required, we will be updating equipment list closer to the event.
Organisers will provide swimming hats, which will be mandatory during the swim stretches.
Photos courtesy of Ben Wolstencroft