So sometime in November I had this mad idea that maybe it would be fun to do a multi-day expedition race. Oren, Adam and Andrew all got on board and we had a team! Without really knowing anything of what we were about to undertake we started training. Lots of biking, running, swimming, a few Triathlons and just general exercise was then undertaken by all to try prepare us for the challenge.

Friday we all drove out to Gippsland Lakes entrance for the race briefing, and given our maps. It was at that point we started to really realise what we were about to undertake. 19 teams competing to kayak, mountain bike, and run through some of Gippslands hardest and most remote terrain. And it wasn't just a race, you had to map and orienteer your way between checkpoints day and night until you were finished (or too broken to carry on).

Oren and I spent a late Friday night urgently mapping out what we thought was the best route then finally laid out all the maps to see the full picture…

Saturday morning came way too quickly. With only 4 hours sleep we got ourselves geared up and to the start line for the Kayak leg. 12pm Saturday and we were off.

12:15pm Saturday and I was already in so much agony I could hardly paddle (turned out my backpack was twisting on nerve in my back after a back operation and as soon as I took it off we were away!). And Equipment failures on both kayaks already had us in last place while all the other teams blazed off into the distance.

Oren and I then managed to flip ourselves out of the kayak at pretty much the worse spot on the course. A rescue boat was on hand to assist and we remounted and then the 4 of us pulled over to an island to try and sort out the kayaks. I think we all had a recalculation of just how hard this was going to be. We shook it off and simply pushed on, and from that moment despite the worst start possible we continued to push through and take on teams right to the end.

The course was far more technical than expected. The lead teams were expected to finish within 24 hours but were significantly delayed with the steepness of the terrain and the lack of water for the final kayak leg. So everyone's times just started to blow out. We had a hard deadline of midnight Sunday to try and achieve as Oren was due to fly today, and we also had a (safe) drive back to Melbourne to consider. So we re-evaluated a number of times to re-adjust the course to fit our boundarys, and to make it to the finishline. Many teams did the same as the times blew out, with only a handful completing the course in its entirety.

So… before the pictures some statistics.
Amount of km's travelled: 233 (Which I believe was the 5th highest number of km's any team travelled)
Amount of water consumed: we think approx 20 litres each.
Best food moment: Oren's can of pineapples at the 30 hour mark (OMG levels of deliciousness!) and a little tub of those dessert jellys with fruit in them from the supermarket. I suspect it will be a long time before any of the team looks at another muslie bar, or any Biltong however…
You know you are tired when: Lying on the side of the track on sticks/rocks/prickles and with ants and other bity's crawling over you – but it feels like a nice soft feather bed
You know you are tired when: You start looking around for the 4th person in your team, then realise that's you.
You know you are tired when: You fall asleep for 60 seconds mid bite of eating a sandwich.
Team number over the finishline: 5th

Team Awards:
Andrew: "the Rock" just dealing with all the problems and getting on with them. He paddled for 3.5 hours with a broken paddle. Was constantly coming back to keep me company and motivated on the mountainbike.
Adam: "the Navigator" Took the maps and routes Oren and I made up the night before and turned them into a race we could achieve. We rarely took a wrong turn, and quickly realised our mistakes. Even when we were all tired the efforts taken to keep rechecking our path saved us a lot of hours. Its VERY hard to navigate at night off a map alone.
Oren: "Morale and Entertainment" Despite my best efforts and actually removing items from his backpack, he still managed to bring along a wireless boombox. So we were the only team riding around in the middle of the Gippsland night to the sounds of Pink Floyd. The effort to hump around extra weight such as that and the can of pineapple, etc for so many long hours…
Murray: "Project Management" Which would have Agi rolling in her grave, but I guess I was the guy that kinda just got it all together and made it happening.


Ok pictures!



18 teams of fit young people, and us 4 who have never actually sat on a 2 person kayak before…….. Gearing up for race start.


The final team photo before starting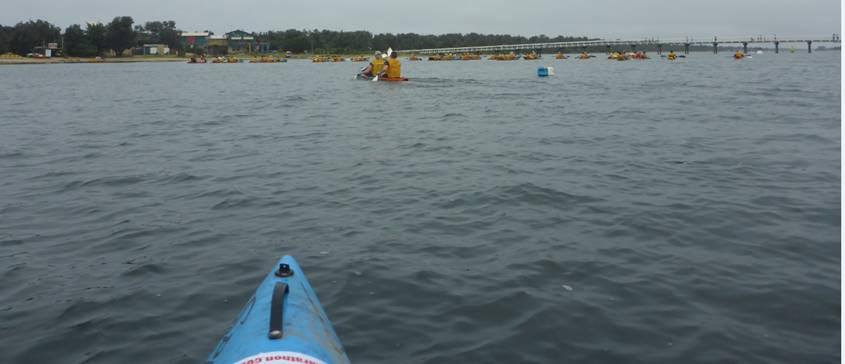 Us late to the startline
About ¾ of the way in the kayak leg – towing boats across a mud flat.
A quick break on the mountain bike section to scoff some food.

Yes this really was a trail….

Evening on the first day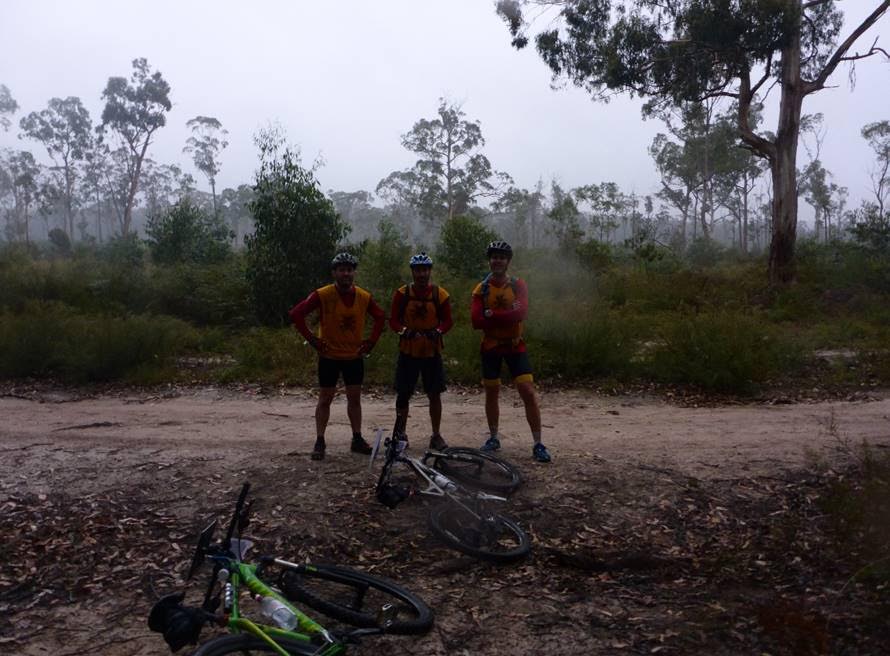 Evening on the first day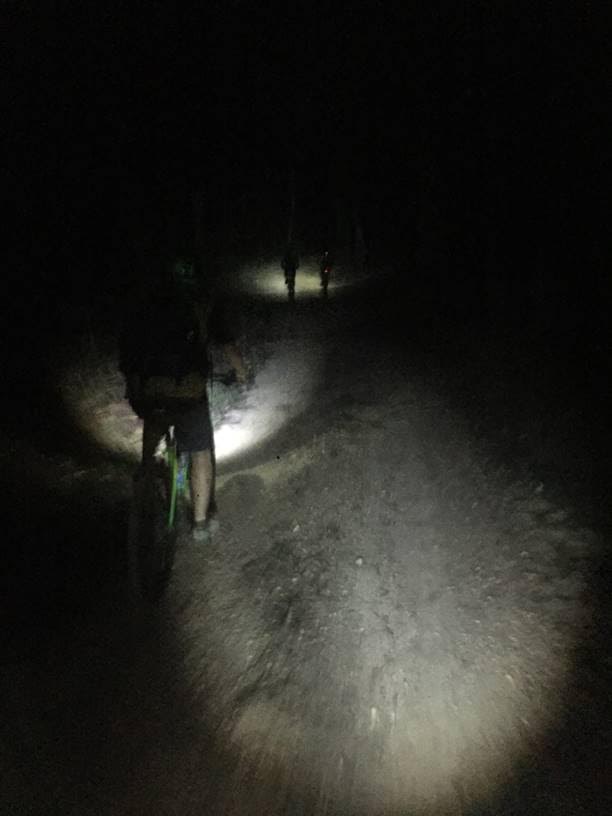 Eventing of the first night


It was misty and raining all night. We were constantly wet for most of the race.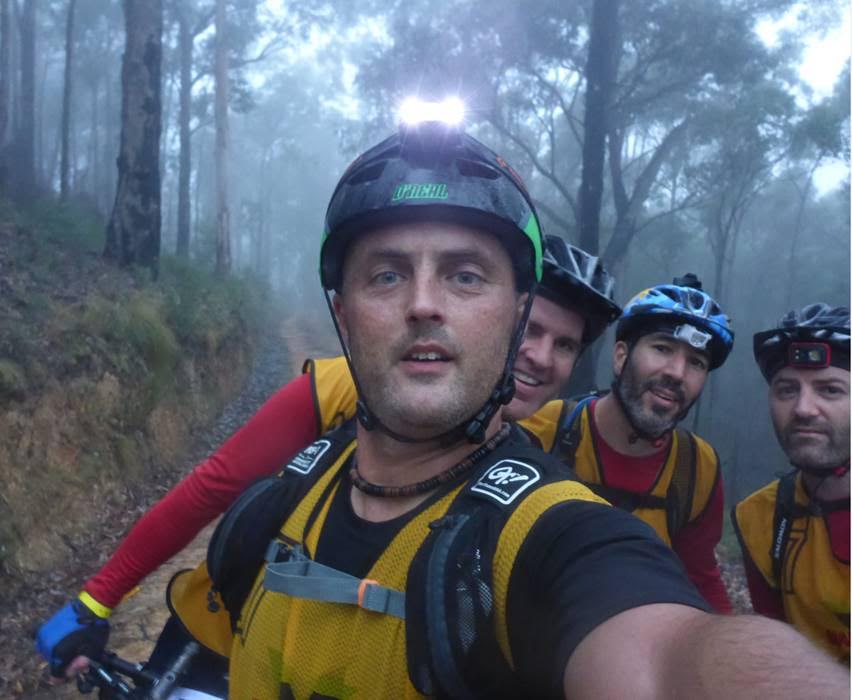 Happy faces. We have made it through the night – 20 hours non-stop at this stage.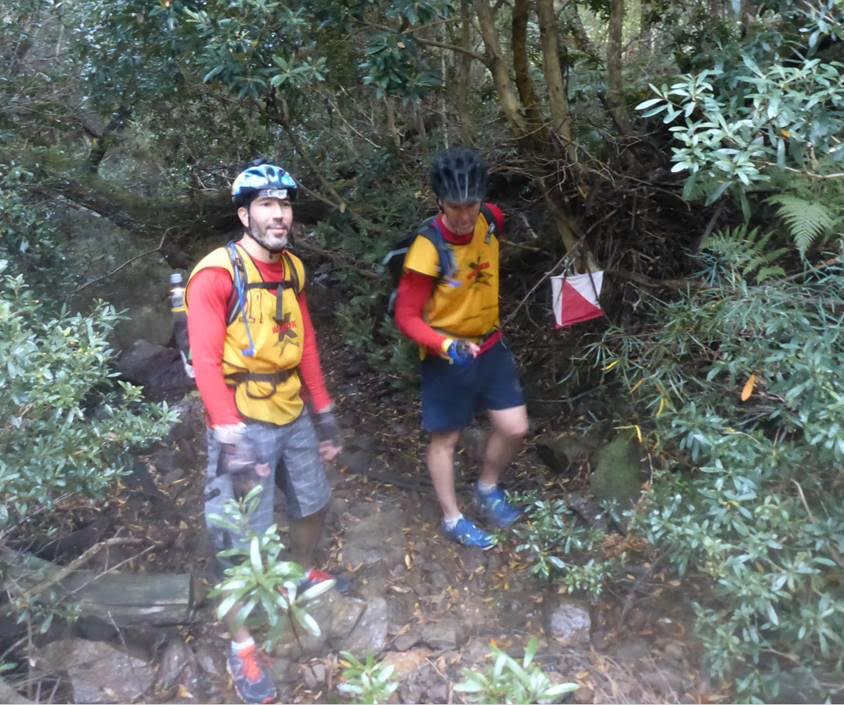 A typical checkpoint. Finding these at times was difficult as some were hidden. Especially at night when we were up in the cloud layer and was so misty.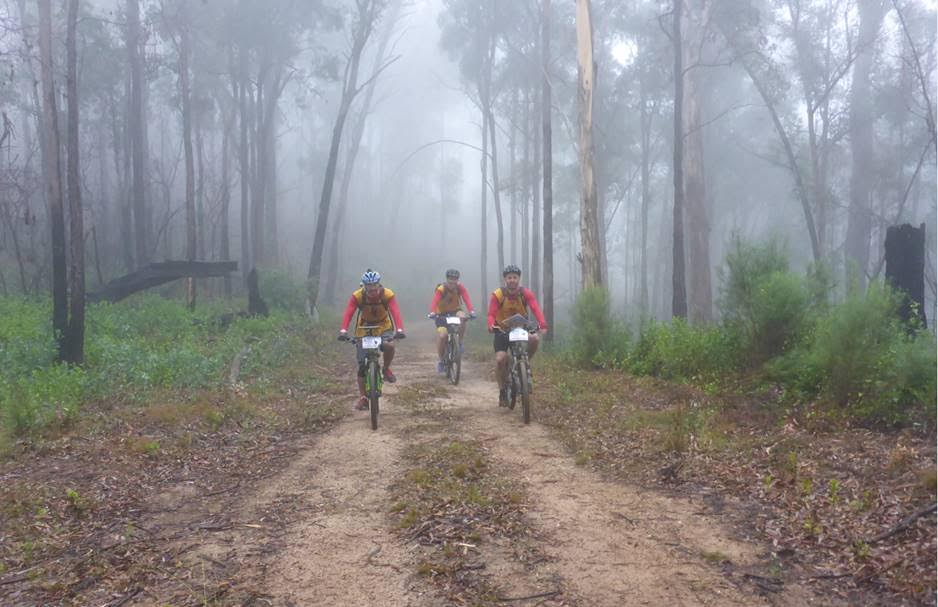 Still biking… 24 hours in


Hills hills hills and more bloody hills
Afternoon day 2
Bliss

And finally. 38 hours 20 minutes in we crossed the finish line. Just an amazing team effort from a bunch of guys who's longest event before was 3.5 hours. We had done no real kayaking, I had limited time on a mountain bike, we had no great ideas on food or clothing, or navigation. In the end it was just sheer determination and team effort that got us over the line. A really epic result and a lifetime memory.

Thanks to those of you who watched us on the live tracking page. It was a great motivational lift to know there were people here and back in NZ cheering us on! And screaming at our mistakes!! J

You can actually see how the race progressed from the tracking website – which is fascinating to see how the teams all did different things. https://www.tulospalvelu.fi/gps/20161203xmarathon/?v=m3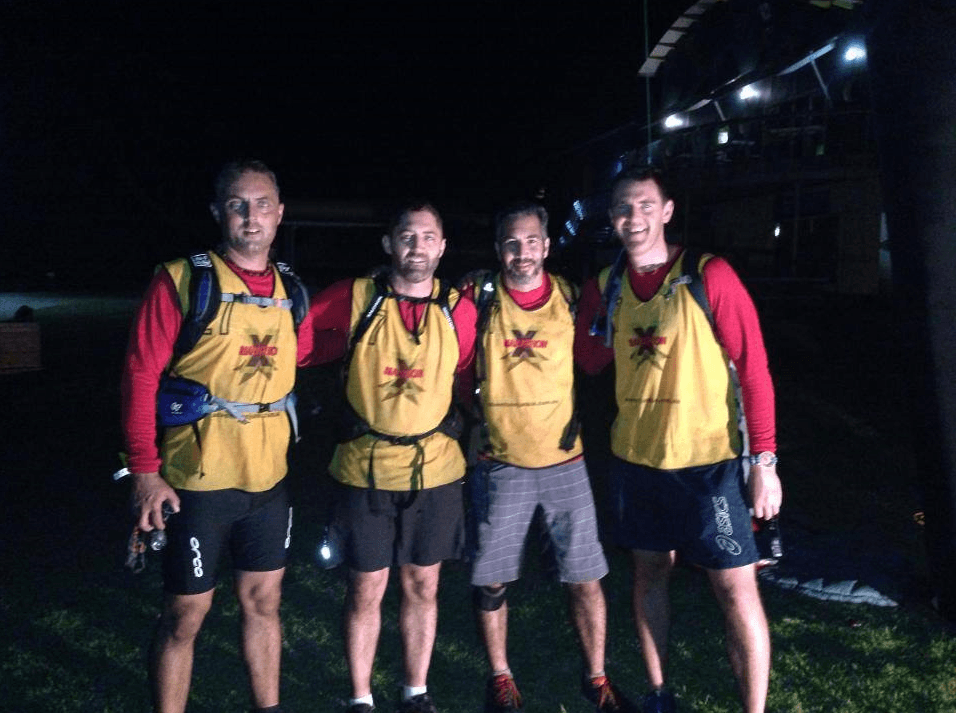 Murray Cambie