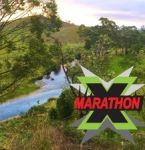 In a snapshot
Only about one month left until the event and at the stage where you're wanting to prepare your race gear.
In this update, we will clarify some details about the disciplines to give you a better idea of what equipment you will need for the event. We have also included some more general information about the area to help you to be even more prepared. We will release one more update closer to the day with details about the course and event logistics.
The X-Marathon 2018 will be an epic adventure which will take you from the alps to the sea, featuring spectacular river scenery, magnificent waterfalls, old growth forests and pristine wilderness areas. We are so excited and cannot wait to meet you all at the race briefing to disclose the course.
Weather
The event is held over the Australia Day long weekend, so expect some hot days. However, as we all well know, the weather gods have their own mind and it's best to come prepared for everything.
Below are the weather statistics in Orbost for the months of January and February (about 15 km off the to event HQ).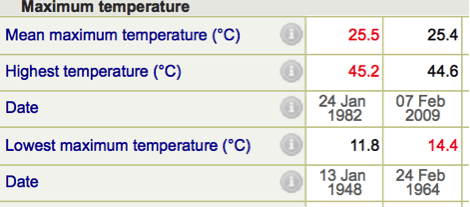 Most of the course will be further inland so it can go either way – being cold overnight and hot during the day.
Hydration
Dehydration could be an issue in the hot days, so you need to be ready to carry enough water for at least 4 to 5 hours. We would strongly recommend 3 litre bladders and additionally 2 bottles on a bike. Water purification tablets or devices are highly recommended too, as well as specifically designed for endurance sport electrolyte drinks. We will have a supply of water in each transition area, and in some key course locations, but the nature of the event is such that you need to be self-sufficient most of the time.
The race HQ Marlo
Marlo is a small village located in the mouth of Snowy River, close to the ocean. It has only one small local store, which has some last-minute items, but not a lot of them. The closest large supermarket is in Orbost, which will have variety of groceries suitable for racing.
The course:
The course will be almost linear, with just one loop trekking leg. It will cover some remote terrain, with an elevation up to 1000 meters.
The core disciplines will be: mountain biking, packrafting and kayaking, trekking and caving, all navigation based. The good news is that it's generally a downhill race, the start location is at 200m above sea level and finish is at the sea level (actually just next to it). Don't get too excited though, there are a few hills in between.
Water disciplines (kayaking, packrafting).
More detailed information about packrafting is here>>. The water is expected to be warm, statistically it is 18-23 degrees, however, during the night it still can get quite chilly, especially later into the race and after spending few hours in the boat. Hypothermia is one of the most common reasons teams withdraw, so consider taking warm gear for the paddle as well. A kayaking leg will be on a river and lakes, with a minor current and tide.
For the Long Course, we have prepared two packrafting legs and one kayaking leg. For the Half course, it will be one packrafting and one kayaking. We have slightly changed the Half Course plan, which means the Half will have a proper packrafting leg too.
You will cover substantial kilometres on a river and hopefully it will allow you to escape the heat and rest the legs after the hills on bike and foot.
White water helmets and throw bags are mandatory for the first packrafting leg only.
Kayaking equipment – 2 double sit-on-top kayaks are supplied. Paddles and PFD's can be supplied on request. Please let us know ASAP if your team wants to use our paddles and PFDs available.
Each team has to provide their own packrafts for the packrafting legs.
Mountain bike legs
Most of East Gippsland, the area of X-Marathon 2018, is a hilly one, so get as much climbing and descending practice as you can. We try to use ridge where possible, but some mountain traverses are not avoidable, at least this is where all the best views are. Most of the course will be on different quality 4WD trails, however, some minor sections will have 'hike a bike' parts, where you will have to walk, cross rivers and carry your bike. Relatively soft sole bike shoes are advised.
Trekking legs
Trekking will not be the major legs of X-Marathon 2018 course, but some hiking is involved into the packrafting and mountain bike leg. One 'pure' trekking/running leg will be somewhere in the middle. Off-road shoes and gaiters are a must. Covering your skin is highly recommended as the vegetation is not the friendliest for exposed skin.
Caving
As some of you aware, East Gippsland is rich in natural attractions, some of the caves are open for tourists. You will have a navigation based caving stage in a non-tourist cave. Only helmets, additional lights and a sense of direction are required for this leg.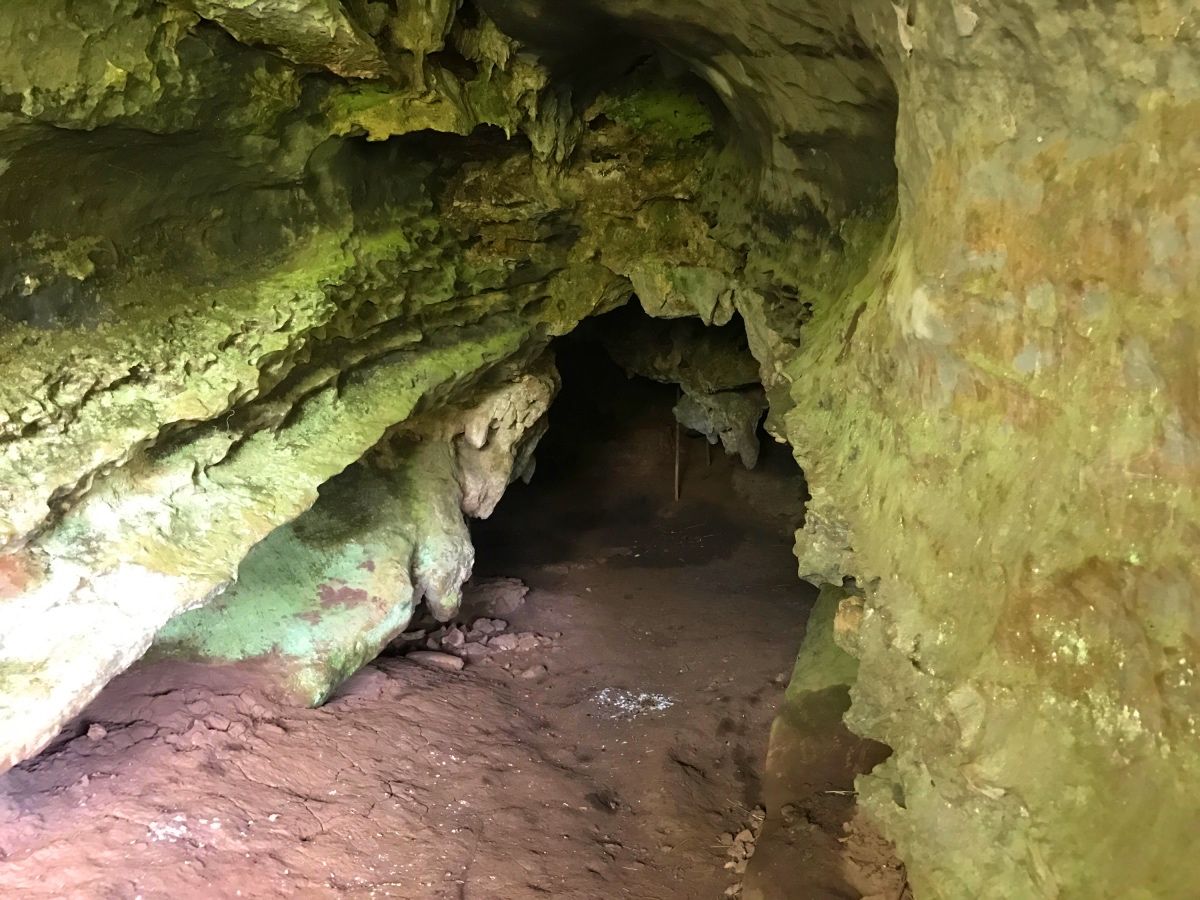 Navigation
The course is fully navigation based, maps will have different scales based on each discipline's specific requirements - more detailed for the trekking legs, 3D scheme for caving and features rapids for the packrafting. Generally saying, they will range from A3 to A5 in size, with some waterproofed. They will not be adjusted to magnetic declination with 10 to 20 meters contour intervals. Each team will receive two sets of maps. During some legs teams will be able to split, so having two navigators in each team will give an advantage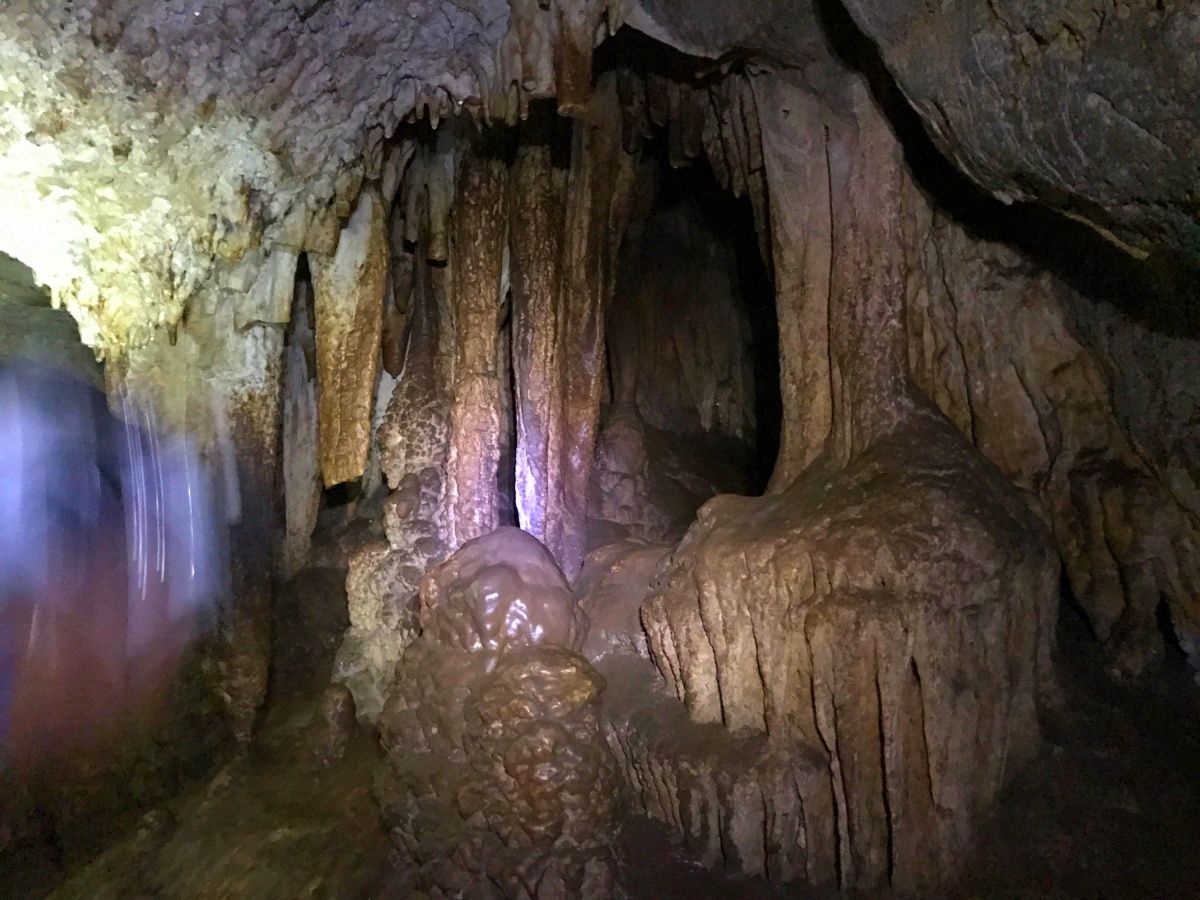 .
Logistics
The race is fully supported by race organisers, which means we will transport all your gear along the course. Team gearboxes must be ready for collection the evening prior to the race start, straight after the briefing. We encourage you to prepare your gear and food based on the race scheme to be published 2-3 weeks prior the race, with some minor amendments you might find out at the race briefing. The race scheme will have an approximate duration of each leg, order of the legs and where you will have access to the gearboxes.
On a race day it will be an early morning bus to the start.
You will have to provide the following boxes and bags for the gear transportation:
Bike box of specific dimensions. if your box is bigger we will not be able to transport it around the course. It is three options: 1) Qantas/Virgin blue box of most the airports, cover it with contact and it will do the job. 2) Get a corflute one. https://envirobikebox.com.au 3) Do it yourself
Length: 140cm (55in)
Width: 30cm (12in)
Height: 80cm (32in)
Bike box will have 20 kg limit (with all your bike gear in), so please do not use plastic bike cases.
Gear box: 1 per team. Again requirements for the specific box are determined by transportation, it must be specific box:
Dimensions: 829 x 530 x 384mm. Can be purchased in http://www.supercheapauto.com.au/Product/ToolPro-Storage-Trunk-100L/381018?menuFrom=1021432
Kayak gear bag: big enough to fit all your team paddling gear.
Packraft bag: big enough to fit all your team pack rafting gear to be transported between packrafting legs and then to the finish. Make sure it can fit your PFDs as well.
Paddles bag or some arrangement to tighten four paddles up together for the transportation.
Updated full list of mandatory racing equipment
ALL TIME EQUIPMENT:
Satellite Trekker- pt. provided by organisers.
First aid kit – pt. (two crepe bandages, adhesive tape, wound dressing and six adhesive dressings, triangular bandage), other personal medication such as painkillers, etc. We strongly encourage carrying heavy crepe bandages as snakes are going to be an issue in the middle of the summer and a lot of them are very active.
Whistle – pp.
Compass – pp.
Water resistant torch with sufficient batteries for two nights– pp.
Wind and waterproof jacket – pp.
Thermal top long sleeve, could be either in backpack or on you – pp.
Survival emergency blanket – pp.
Water bottle or bladder minimum 2,5 l – pp.
Set of maps, descriptions with listed emergency contacts (provided by organisers) – pt.
Mobile phone (Telstra) with GPS, or two separate mobile and GPS units, in dry bag. For emergency purposes only. You will be asked to demonstrate: 1) show your current coordinate. 2) enter provided coordinate and navigate to it with no mobile reception.
MTB STAGES
Mountain bike – pp.
Rear and front lights with sufficient batteries – pp.
Helmet – pp.
Repair kit – pt. (minimum two tubes, pump and tire levers)
KAYAKING STAGES
Kayak – 2x pt. provided by organisers.
PFD – pp. provided by email request,
Double paddle – pp. provided by email request.
Footwear – pp. There will be some CPs where you need to walk to get them.
Orange smoke (daylight) flare – pp.
PACKRAFTING STAGES
Packrafts – pt. with specified capacity for four persons and repair kits.
White water helmet - pp. (limited amount available for hire, let us know ASAP).
Throw bag - 2x pt.
PFD – pp. provided by request.
Double paddle – pp. provided by request.
Footwear – pp. There will be some CPs where you need to walk to get them.
CAVING STAGE
RECOMMENDED EQUIPMENT
Apart from mandatory equipment above it is recommended to look through the suggested equipment list:
ALL TIME
Sunscreen
Sufficient nutrition
Electrolyte drinks preventing dehydration.
Dry bag
Long tights
Balaclava, buff or beanie.
Gloves
Insect repellents
TREKKING STAGES
Gaiters
Waterproof map case - pt.
MTB STAGES
Map board – pt.- can be hired during on-line registration or purchased at AJ website (you can receive it at the on-site check in)
Full repair kit – pt. (in addition to minimal list it is advised to have multi tool, chain breaker, spare chain links, patches).
Bike computer – pt.
Bike gloves
KAYAKING, PACKRAFTING STAGES
Waterproof map case – pt.
Dry bag – pp.
Sunglasses – pp.
Some caving stage officials: